We are finalists in the SBID International Design Awards 2019! Please vote for us in the KBB Design category, Riverside Kitchen. Click here to vote
Voting closes on the 9th September.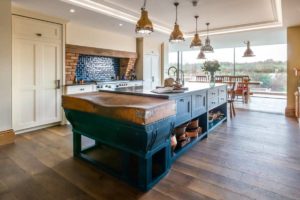 Our clients, one of whom is a sometimes wheelchair user, wanted a timeless, classic kitchen, walk-in pantry, utility area and hidden drinks bar with a sophisticated but homely feel, to replace what was originally a sitting room in the centre of their home. As they throw a number of large parties, they needed extensive storage space for crockery, pots, pans and food. Mark Taylor Design created a seamless connection between the outside and inside, as they live on the River Thames, see the water from their kitchen and have a love of boating life. This was achieved by keeping textures, materials, shapes and colours as natural as possible. The goal was to respect and reflect the client's love and joy of colour and to give her the opportunity to be a very able, disabled person while not compromising on quality, design aesthetics and functionality, all of which were important.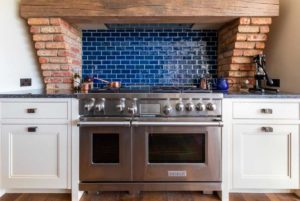 More photos of this stunning project can be found here on our Portfolio page