We speak to our founder Mark Taylor, who reveals how our bespoke furniture brand began and continues to evolve. Mark also explains why we have become a market leader in distinctive cabinetry design and he reveals some of the latest furniture trends for the home.
When and why did you set up Mark Taylor Design?
The company was set up 24 years ago. I was trained in both furniture production and management, and was also a keen designer. I had completed an MBA and wanted to apply all these skills to build a business, doing something I loved.
Describe the Mark Taylor Design philosophy?
I have always believed that you can design beautiful furniture and rooms without imposing a specific 'look'. The company has built its reputation on listening to the ideas and desires of clients. We then help to steer their vision through space design, interiors expertise and craft skills. What people have at the end of their design and build journey is their vision made beautiful – rather than ours.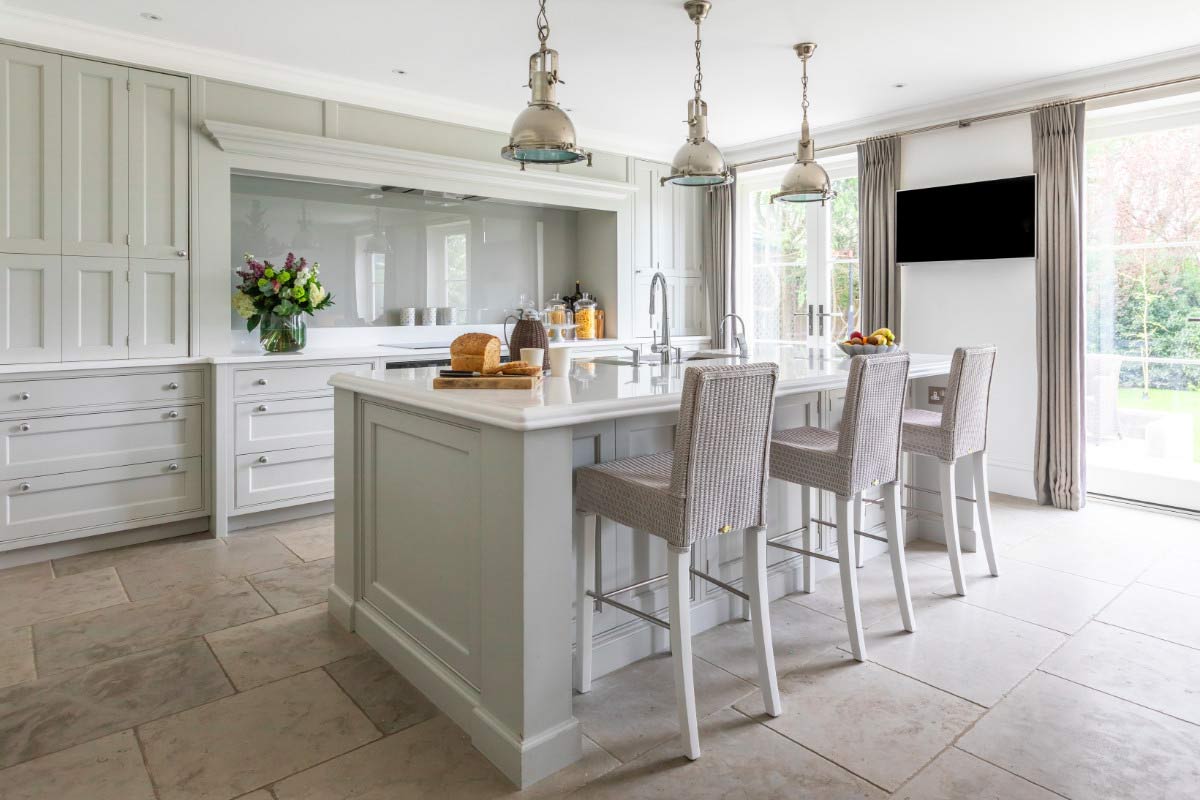 You've created quite a career; tell us more about the business.
It's a small business. We have partnerships with three bespoke manufacturers and two building teams. They have worked with the company pretty much since the beginning, and were selected for their particular specialisations. The company also has connections/relationships with craftsmen and manufacturers who work with wood, metals, ceramics, flooring, sanitary hardware, handles, lighting, plumbing and electrics.
What was your main focus when you first started? How has this evolved?
We began with kitchens. However, we now work with both domestic and business clients, designing, building and fitting any interior furniture. These include bespoke pieces, joinery, kitchens, bedrooms, bathrooms, libraries, bars, studies, living areas, conservatories, extensions, shop and showroom-fitting. We've worked in hotels, on yachts and in restaurants, bars and retail outlets. We're able to work on small projects through to multi-million pound London buildings.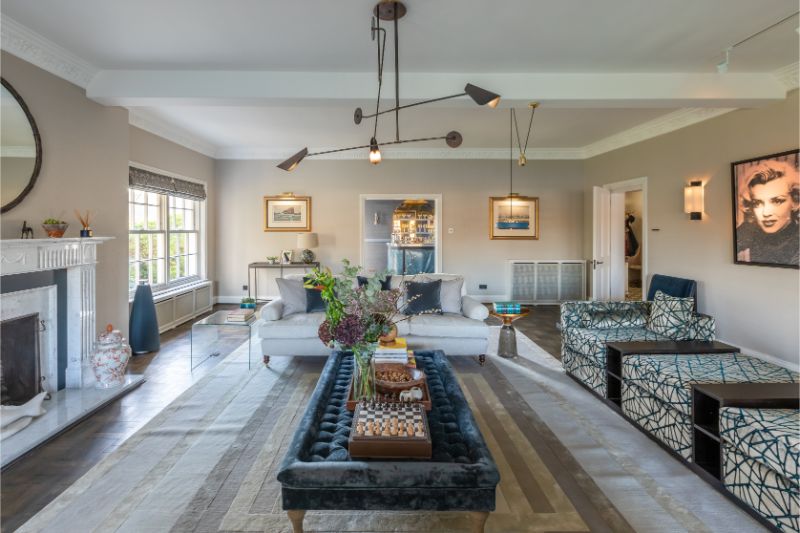 What sets Mark Taylor Design apart from other bespoke furniture brands?
We work to meet the wants and needs of each client. By that I mean not just in terms of budget and space, but also design aesthetics.
How have you become a market leader in bespoke cabinetry?
Our business has skills that have been learned and honed over 30 years. These are skills that some newer entrants into the market simply haven't acquired. We also understand both traditional and modern methods of manufacture. Having made furniture myself, I understand techniques that can be applied and used to create extraordinary results.
Where do you get your inspiration from?
All kinds of places! From doorways in ancient European cities to catwalk trends in fashion houses. I look at how nature works and bring it into people's homes. I study engineering innovations to ensure everything works effectively – and see where others have missed something and why. My entire team reads books, follows opinion formers and early adopters of trends. We are also very experimental with our use of material, shape, form, colour and texture.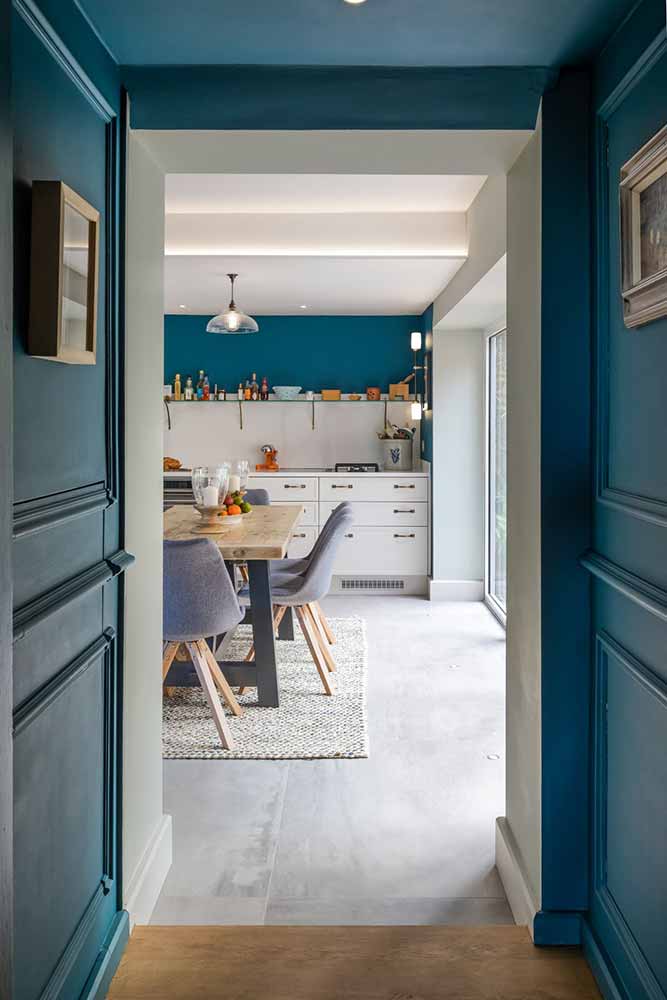 You design bespoke furniture for every room in the home. Which room tends to be your favourite and why?
I don't really have a favourite room as such. But I do like a challenge, such as making a small bathroom feel spacious. I like to find clever tricks to make a low-ceilinged or dark room look big and light. And I enjoy making a bedroom that seems empty feel intimate and warm – without cluttering it up. These are the challenges we particularly enjoy. We also like to create synergy between rooms, without them all feeling the same.
Describe some of the latest trends in kitchen design?
Obviously, people want the space to be flexible. Although it's making a return in some quarters, the dining room disappeared in many homes. So, the space in the kitchen needs to be layered. This allows you to cook, eat, live, entertain and relax in a space that doesn't feel disjointed or too busy. Another trend we've observed involves creating zones using different height surfaces, a mix of materials or a change of lighting. The risk with this type of design gestalt is that it can look fractured or chaotic. We pride ourselves in being able to use difference as a way of making areas flow, rather than jar. One of the biggest advances in lighting technology means we can create layered lighting solutions. These work well whatever time of day or mood you are in.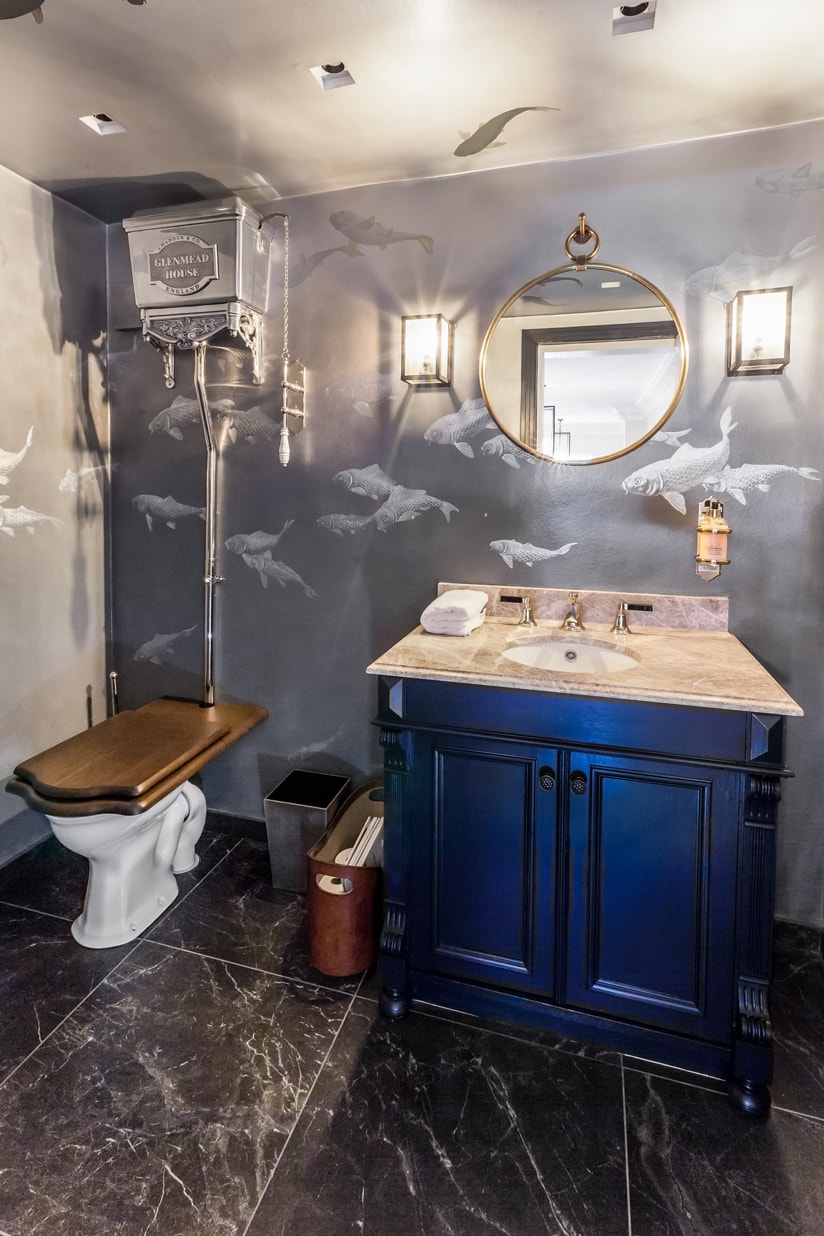 Where do you see bespoke bathroom furniture design heading in 2020? Making vanity units appear freestanding, but still part of the room set, is becoming more popular. Metal and cement finishes are in favour now. I don't know how long this will last. I wonder whether in smaller rooms, the en-suite can still be achieved cleverly with a large walk-in shower and a highly decorative basin. A modern twist on the 60s basin in a cupboard!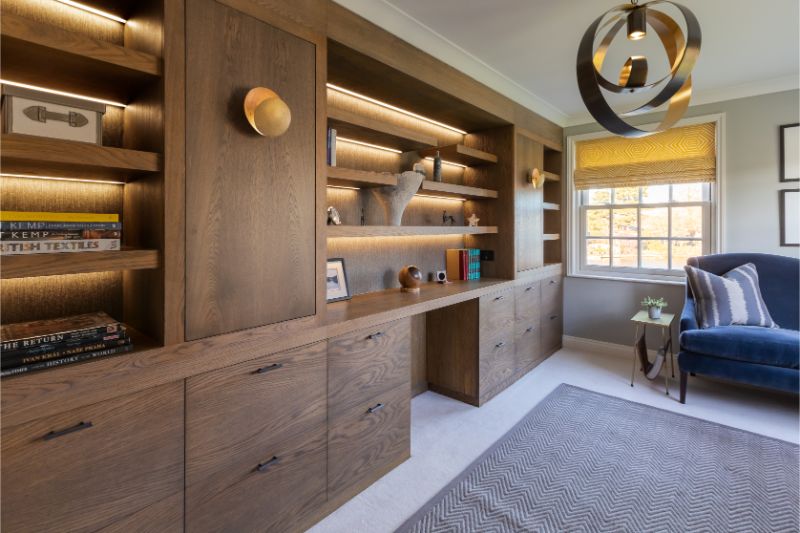 How have home offices evolved? Is this something which has become a staple part of a home redesign?
Yes, of course, now more and more people work from home. Either more is being spent on dedicated space for a study/home office or we are finding clever desking and filing solutions within a kitchen or living area. These can be folded up or away, or integrated into the room aesthetic.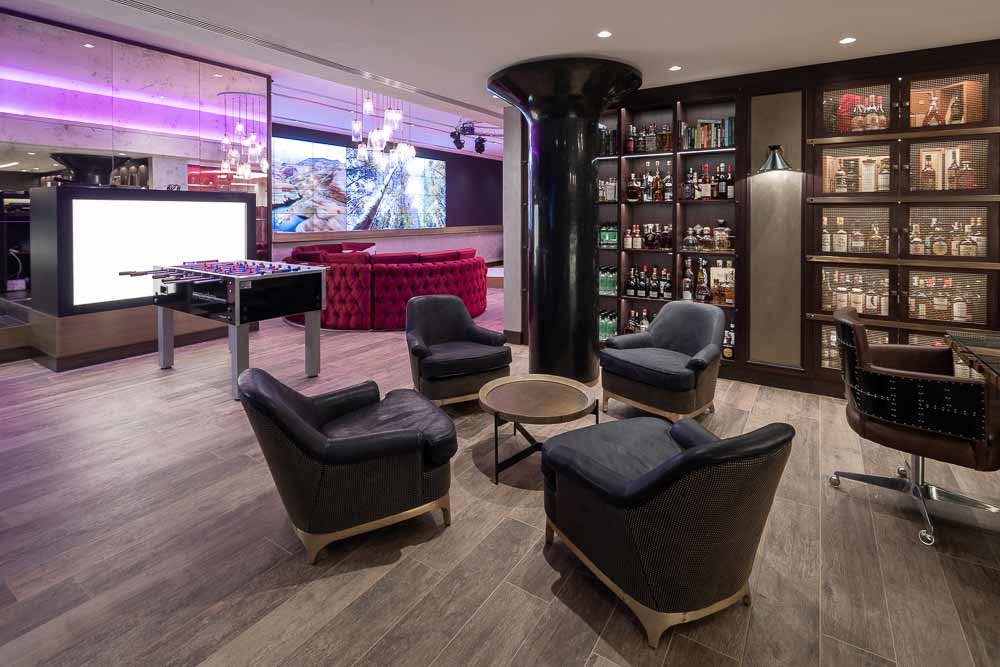 What is your favourite residential project to date?
Working alongside Interior Designer, Charlotte Jackson of Nice Brew Design, we fitted out a very large basement extension, with a bar, bowling alley, wine cellar and entertaining space. It was a great project because the space was large but dark. The lighting and ambience of every element of this space was so crucial to it feeling comfortable and exciting. We worked with different textures, materials and even screens to bring the space to life.
Describe the most unusual project you have ever worked on.
A six-bedroom villa in the South of France. This presented huge challenges with exceptionally high ceilings, large doorways and an enormous amount of space to fill. We used over-sized proportions to make the rooms feel 'right'.
Have you won any awards for your work?
Yes, many over the years, both for design and production. Most recently we were finalists for the SBID award for KBB design.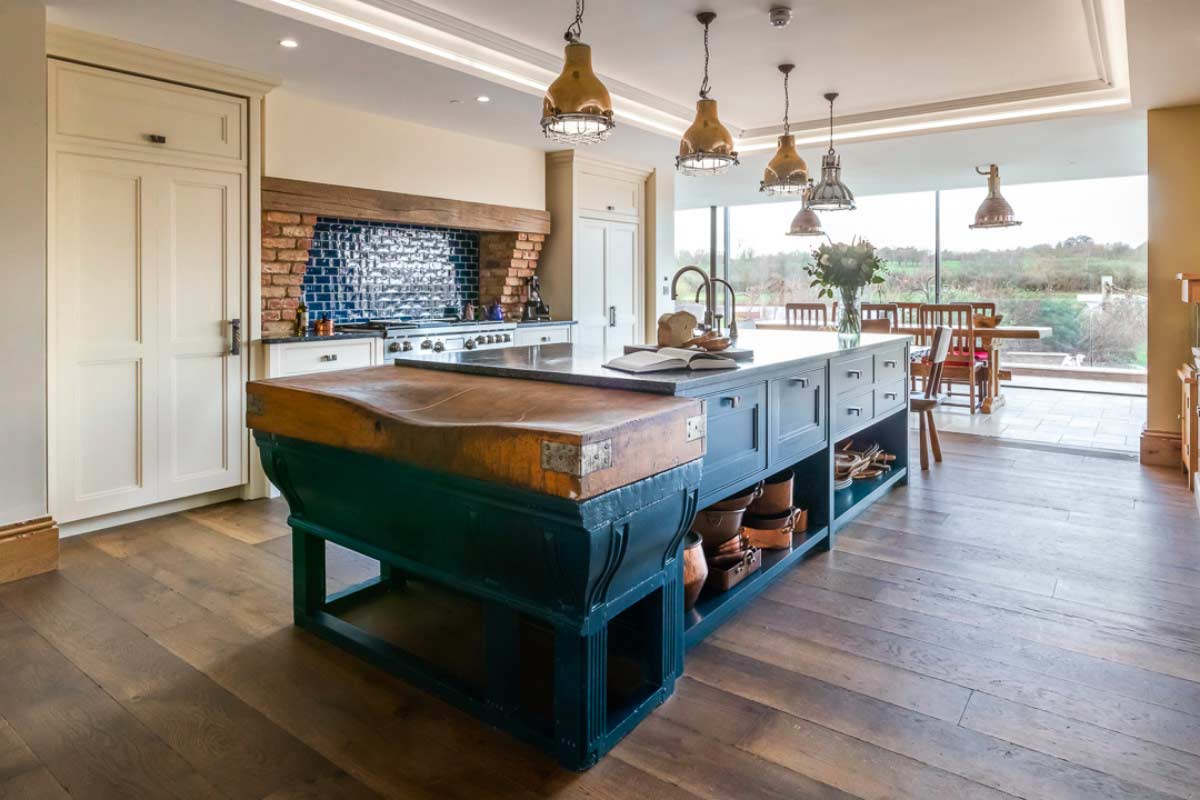 Who is your favourite (national/international) interior or furniture designer and why?
I have many. These include the mid-century designers, like Eames, Ludwig Mies van der Rohe, Le Corbusier and Frank Lloyd Wright. I've always admired their clean lines, economical use of shape and material, and the comfort they nonetheless provide. Having studied them during my degree, they have always been influential.
Are there any set goals for Mark Taylor Design for 2020 that you can reveal?
Watch this space!
Where do you see the future of design?
I think that's an impossible question to answer! However, with so much emphasis on climate change, this will become a large part of how we move forward. Sustainable materials, economy in manufacturing, more British-made elements to avoid transport costs, are among the issues that will become more important. We are using eco-paint at the moment to decorate a refurbished 3 bedroom flat in London. We will recommend sustainable materials as often as we can.